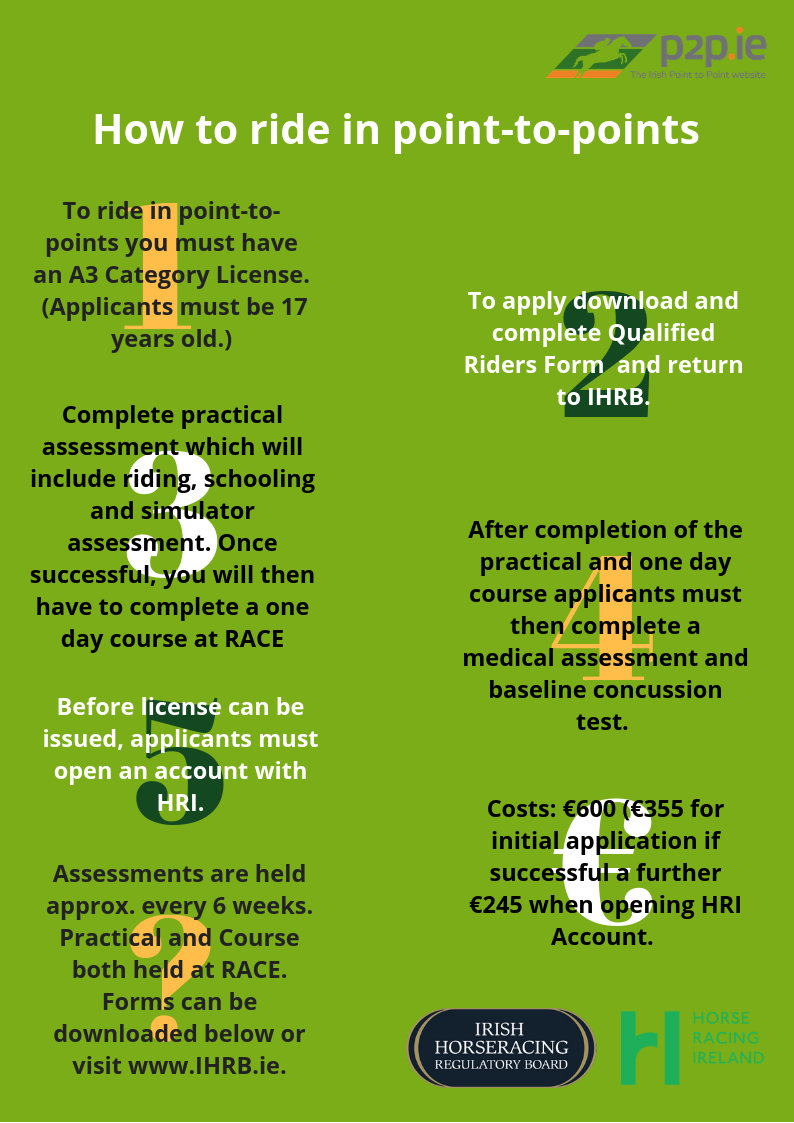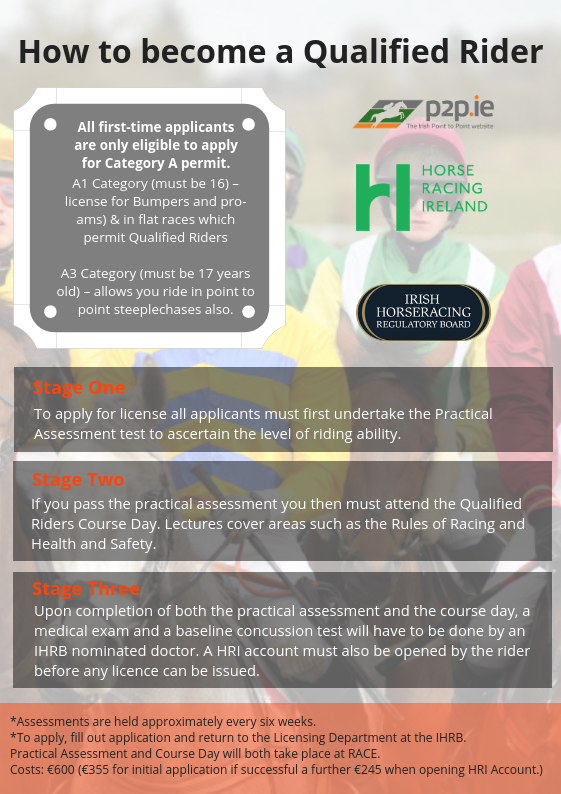 THE GEORGE MERNAGH MEMORIAL FUND QUALIFIED RIDER SUBSIDY AND BURSARY

In fond memory of George Mernagh and to help retain and attract Qualified Riders to the industry, the George Mernagh Memorial Fund Qualified Rider Subsidy and Bursary is now available:
What does it involve?
- All riders who are receiving a QR license for the first time will qualify for the GMMF subsidy which will include €200 towards the cost of their license and a branded jockey kit bag. Qualified Riders will automatically receive the €200 subsidy into their HRI account to cover the remaining fees associated with being granted a category A1/A3 QR license.
- Once newly licensed Qualified Riders have obtained their Category A1/A3 licence, they are eligible to apply for the George Mernagh Memorial Fund Bursary through the button below.
- The €600 restricted bursary will be granted at the discretion of equuip, to suitable and eligible applicants, to contribute towards the cost of race riding equipment once the application forms are returned. Terms and conditions apply.
The subsidy and bursary will be administrated by equuip, Horse Racing Ireland's Education, Training and People Welfare division. For more information on the George Mernagh Memorial Fund Qualified Riders Subsidy and Bursary, please email Aine O'Connor - aoconnor@hri.ie.

APPLY FOR GMMF QR SUBSIDY AND BURSARY HERE






OWNERSHIP APPLICATION

All owners must be registered with the Irish Horse Racing Regulatory Board, who will issue owners with an owners number which must be used when applying for a hunter certificate.

To download application forms, please click below:


For more information on any of the above, please contact The Licensing Department at the Irish Horseracing Regulatory Board, The Curragh, Co. Kildare.
Tel: 045-445605 / Fax: 045-445601.